Superintendent
Charlotte ISD Superintendent
Mario Sotelo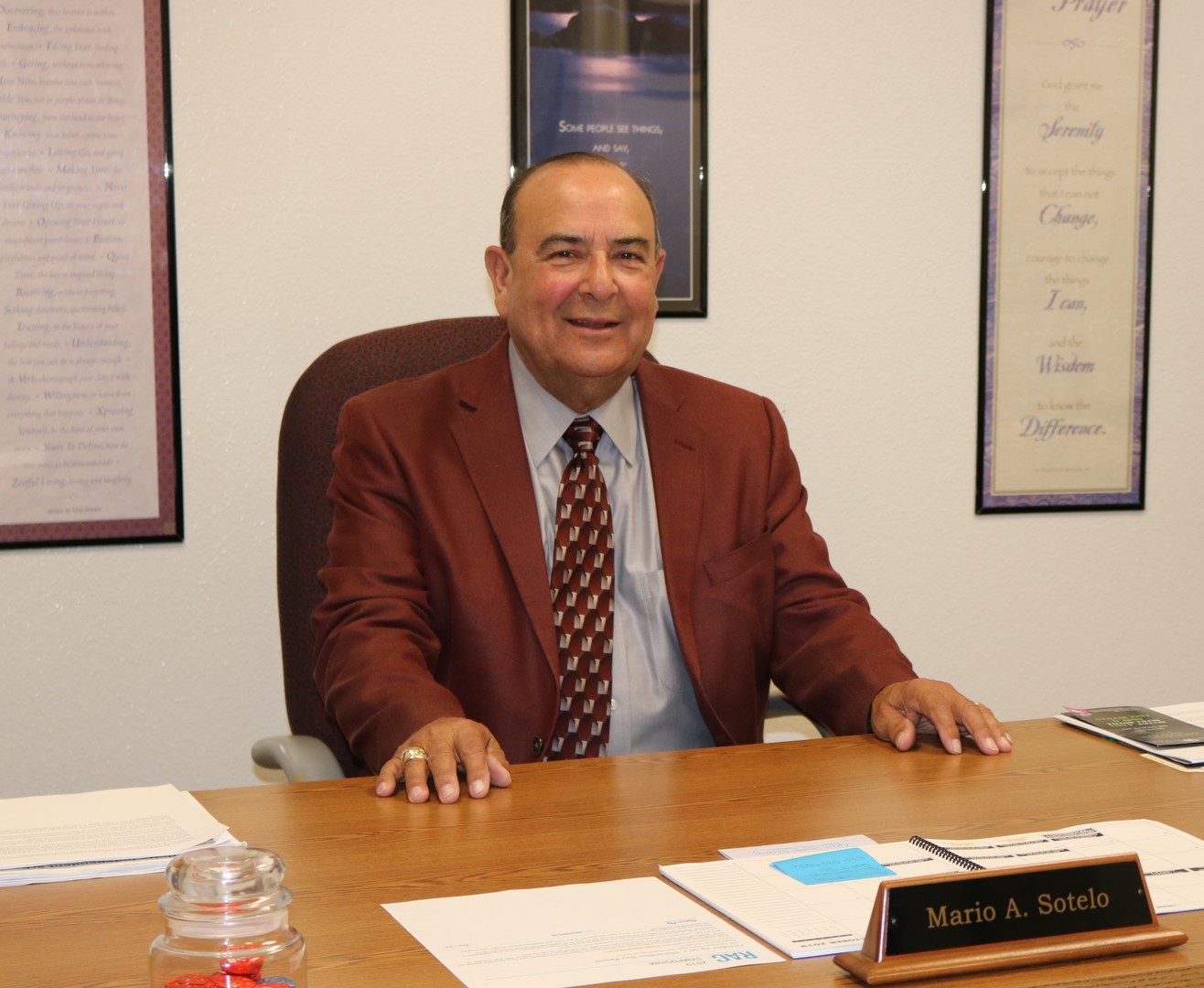 Welcome to the Charlotte ISD website! Our District is proud of its tradition and commitment to excellence. The Charlotte ISD team strives to provide a quality education for all students. It is a great place to live, work, and learn.
Superintendent Mario Sotelo is a native of Del Rio, Texas. He earned a Bachelor of Arts Degree in Spanish and Biology and a Master of Education from Sul Ross State University. Mr. Sotelo also completed doctorial work at Lamar University and the University of Texas. His professional experience began as a classroom high school teacher in Alpine, Texas. While in Alpine, he also taught college level Spanish to freshmen and sophomores and Conversational Spanish for the Adult Continuing Education Program at Sul Ross State University. He served as a campus principal for five years before becoming the Assistant Superintendent in Sonora, Texas.
Mr. Sotelo has been Superintendent of Charlotte ISD since September 2013. From 1988 to present, Mr. Sotelo has served the children of Texas as a superintendent in seven school districts for a total of 31 years. In addition to Charlotte ISD he has served as Superintendent at Van Horn, Carrizo Springs, Pecos, Edinburg, Pearsall, and Marion. He has been an educator in Texas for 46 years.
Professionally, Mr. Sotelo has been extensively involved and active at the District, Regional, and State levels. He has served, among other capacities, as District Executive Committee Chairman, Regional Advisory Board Member and Chairman, State UIL Advisory Committee, and the Commissioner of Education's Cabinet of Superintendents.
Mr. Sotelo and his wife Mary, a retired elementary teacher, have a son and daughter who are both graduates of Texas A&M University. Mario, Jr. is a Civil Engineer and daughter Lauri is certified in Elementary Education. Mr. and Mrs. Sotelo have four grandchildren who have completed or are attending college.